Information
In the early days of 2008, the popular hosting service Gamerstown suffered a number of malicious hacking attempts which ultimately ended in the demise of the service. Serveral members of LaFamiglia took it upon themselves to begin development of an alternative hosting service, as the existing alternatives were not viable solutions for LaF.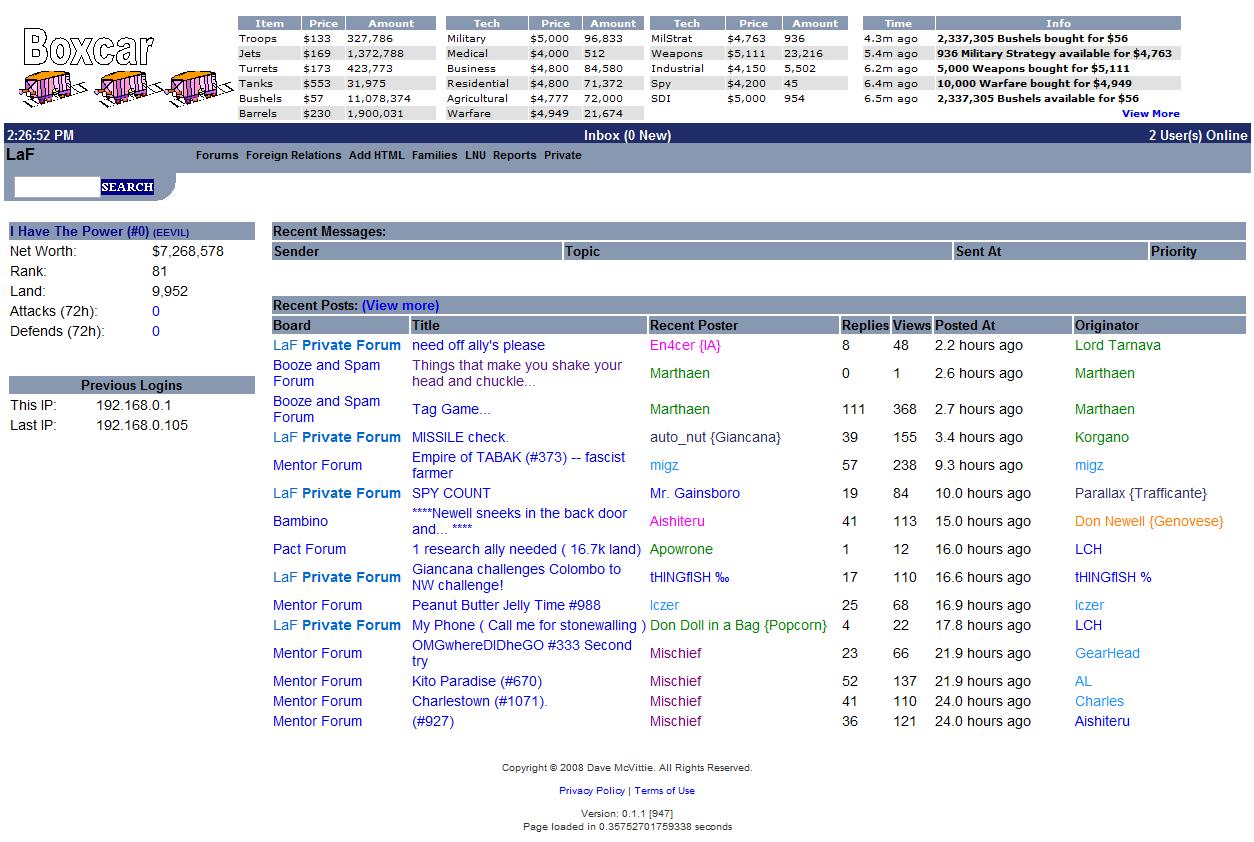 After several months of iterative development, Boxcar was born. Boxcar expands on the strong points in the design of Gamerstown, combining it with the new power of the tools developed by LaFamiglia to offer the best and most usable suite of tools ever assembled for Earth:2025.
While development is ongoing and new and improved tools are being added all the time, Boxcar is now a fully funcitoning website and includes:

Alliance administration
Classical GTesque forum design
A suite of ingame country information tools
In-browser market tracking
Built-in phone bot (Coming Soon)
These tools are constantly evolving as Boxcar strives to provide the best hosting experience to every alliance in Earth:2025. Alliances hosted on Boxcar have the added bonus of having a say in what is developed. We strive to provide tools and content for alliances on a per-alliance basis. If there is a tool or feature that your alliance wants, our dev team can create it and tailor it to improve your alliance's hosting experience.